Three weeks ago, I reported an allegation by a former Silver Saddle Ranch and Club employee that the Wasteland sales company used illegal cell phone jammer to prevent potential buyers from using their phones in sales demonstrations.
This report comes from a bonus episode of our investigative podcast "California City," which was released four months after we deleted the last part of the original eight-episode series.
Now, the government agency that shut down Silver Saddle after we first started investigating Silver Saddle has changed its complaint on the grounds of "recently discovered facts."
The former employee told me that she found a cell phone jammer under the sales booth, and the Silver Saddle sales agent had persuaded people to invest in it in the past.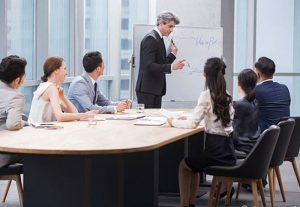 The California Department of Finance and Innovation (formerly the California Department of Corporate Governance) charged Silver Saddle Ranch and Club with securities fraud in September 2019.
CDFPI claims that Silver Saddle has made tens of millions of dollars in the desert real estate project, which is aimed at Filipino, Chinese and Spanish-speaking consumers who have little investment experience.
The state also claimed that Silver Saddle sales representatives used a high-pressure sales strategy, made false promises, and deliberately misrepresented the value of the investment.
New to this podcast? In "California City," host Emily Guerin is a well-known column for LAist readers, telling a story about money, power, and deception. In the depths of the Mojave Desert, there is a famous and historic town: California City. For decades, real estate developers have been selling their dreams here: if you buy land now, you will one day become rich. Thousands of people have bought this dream. Many are young couples and hard-working immigrants who want to build a better future. But most of the land they bought was almost worthless.