As we all know, every cell phone signal jammer device has a different interception range. In general, the higher the power, the longer the interference radius. The higher the power, the larger the size of the cell phone signal jammer and the more cooling system required. This is why desktop jammers generally have a wider jamming range than portable jammers. Therefore, before buying a jammer, you need to determine the type of cell phone jammer you need and the range of jamming you need. Both need to be considered.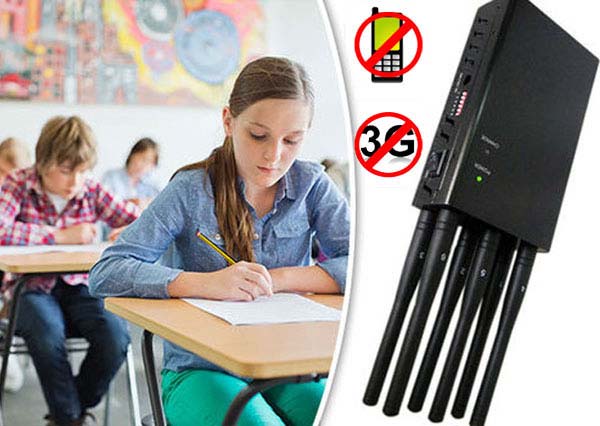 You will get what you need. The second factor is interference from local signal strength or distance from cell towers. The closer the phone tower is, the stronger the phone signal and the less effective the interference. If the local device is close to the cell tower, the power of the mobile tower is usually much higher than that of the cell phone jammer, so small cell phone jammers may not work. It also highlights that using low-power cell phone jammers to block high-power devices, such as high-power Bluetooth wireless routers, may not work properly.
Now the school's cell phone signal jammers are full-band. It can block all 2G 3G 4G signals, 2.4G WIFI signals and Bluetooth signals of the three major operators of China Mobile, China Unicom and China Telecom. What is blocked is the calling card installed in the mobile phone, which has nothing to do with the brand and model of the mobile phone. As long as the mobile phone uses the cards of China Mobile, China Unicom and China Telecom, the account will be banned. Some posts say that after turning off the phone's automatic selection of network operators, manually selecting the network will not be blocked. In fact, this is incorrect.